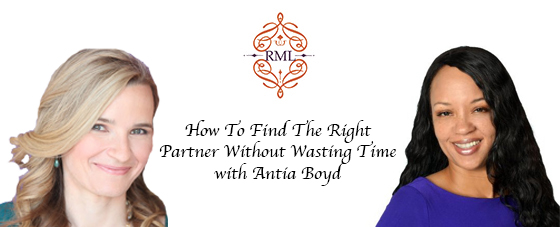 Do you know the blocks that keep successful women from finding a mate? Do you have beliefs and fears that may be holding you back? Are you ready to give up on the whole dating scene because it has become more of a chore than fun? Antia Boyd can help you turn the struggle of dating to success in finding the right partner. Tune and learn the secrets Antia shares on how to find the right partner successfully and with ease.
Listen to the Podcast Here
Here's What to Expect
What do you find are most successful women looking for in dating?
What are the 3 blocks that keep successful women from finding the right man for them?
What else are successful women struggling with in their dating?
How have you helped other women to find the right man for them?
What else should single women know about dating that will help them to find the right man for them?
What fears are holding single women back?
What beliefs are holding single women back?
What are some blind spots single women have that keeps them from attracting the right man?
How is the work that you're doing different than other work out there?
Selected Links
Rochele Marie Lawson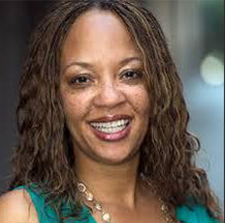 Rochele Marie Lawson is a Registered Nurse, Ayurvedic Health Practitioner, Holistic Health and Wellness Consultant, International Best Selling Author, Speaker and Radio Show Hostess. She is the President of The Health, Healing & Wellness Company founded to bring holistic health and wellness into the lives of individuals seeking a natural path to wellness. Rochele's energy, guidance and enthusiasm have helped thousands of people improve their health and wellness, holistically and naturally. She is a successful entrepreneur and is the author of the book "Intro To Holistic Health, Ayurveda Style." She has her own blog, www.ayurvedahealing.org, is a guest writer for Supermomceo.com blog and a contributing article writer for the International magazine, SIBYL. She has her own weekly syndicated radio show "Blissful Living." Rochele has spent over 24 years assisting people to achieve optimal health and wellness so that they can live the life of their dreams with more energy, vitality, mental clarity, alertness and mental focus while reversing the aging process.
Antia Boyd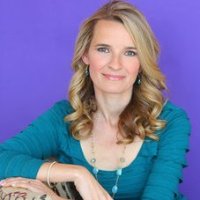 Antia Boyd has been helping single women all over the world to find the right man to share their life with and be happier quickly without loneliness, sadness or wasting any more time for over 10+ years. She studied Personality Psychology at U.C. Berkeley, has spoken on stages and radio shows all over the US, and has led dozens of Soulmate Support Groups (where most of the women there have attracted the right man for them!) She now lives in the beautiful Bay Area of California with her loving & supportive soulmate husband Brody.